Marijuana Trading for Pennies on the Dollar
Tell me something.
If you had the opportunity to own Facebook (FB), Amazon (AMZN), Netflix (NFLX) and Google (GOOG) how much would you be willing to pay? To own one share of each of those stocks together, would you be willing to pay $2,008?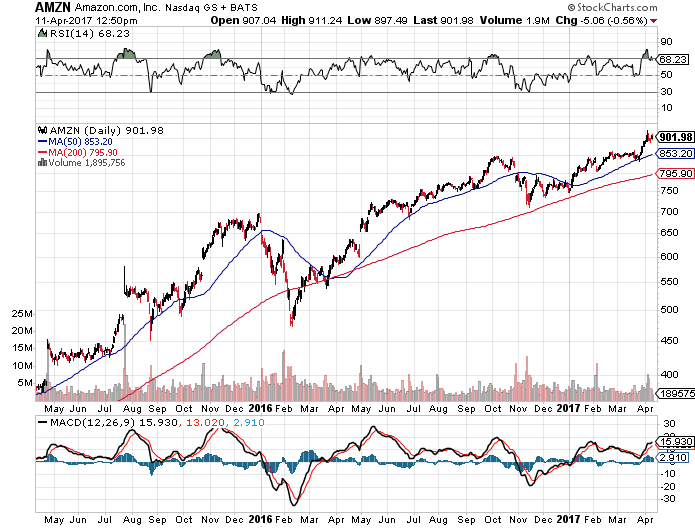 Or for 10 shares of each together, would you be willing to pay $20,080? Not many of us have that kind of money to trade with, unfortunately. But what if you could own 10 shares of each of those stocks, plus more for just $870?
You could with the First Trust Dow Internet Fund (FDN) at $87 a share.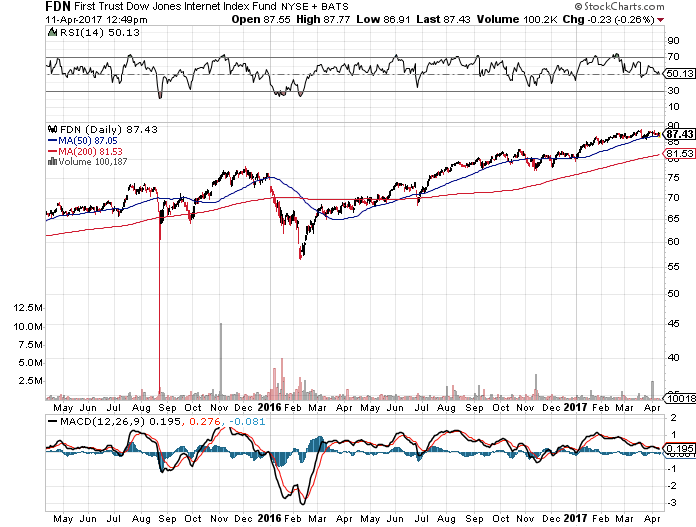 We're sure you'd prefer paying that $870 instead of $20,080.
That may be an extreme example, but it's one of the core reasons to hold exchange-traded funds (ETFs). Whether you want to go long the Dow or even the NASDAQ, ETFs can help you do just that. It offers an inexpensive way to own what you want without ever having to own individual stocks, indexes or even mutual funds.
You can invest in foreign markets with ETFs in emerging markets, foreign currency, and even specific countries, like South Korea. They allow you to hedge risk, create extra revenue streams with dividend stocks, as well as diversifying your investment strategy.
Let's say you want to invest in the red-hot marijuana market but don't want to buy every one of the dozens out there. Multiple states have approved its medicinal and/or recreational use. Several more are likely to follow suit. And while Canada has noted it would take its time with regard to broad legalization, the opportunity to find profitable opportunities is big.
In the U.S. alone, analysts peg the marijuana market with a $22 billion to $50 billion valuation by the time 2020 rolls around. Fueling the boom even more is the fact that more than 60% of Americans want marijuana handled no differently than tobacco.
In short, the industry has been explosive. Sales were up 30% last year and could easily double, if not quadruple in years. All as up to 60% of Americans said they favor the legalization of recreational marijuana use.
The story is hot. The fundamentals are incredibly promising. However, we don't want to sift through the dozens of available related stocks. So, we'd look at an ETF, like Horizons Medical Marijuana Life Sciences ETF (HMMJ) – up from $10.10 to $12.40 in its first few days.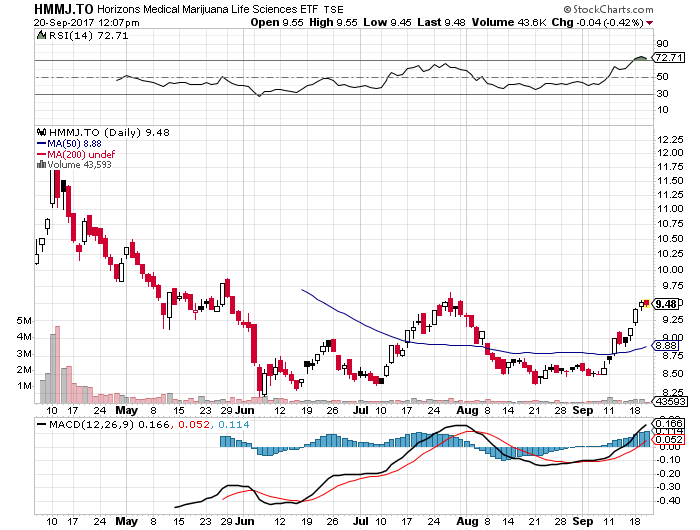 Nearly 10% of its holdings is in Canopy Growth (TWMJF) – a company that has seen incredible growth in recent months. In fact, in its third quarter, it saw 15% quarter over quarter revenue growth to $9.8 million, and 180% year over year growth. The ETF also holds nearly 10% of Scott Miracle (SMG), Insys Therapeutics (INSY), Aphria Inc. (APHQF), Emblem Corporation (EMMBF) and ICC International (ICC.V).
In short, the funds offers a combination of the best of the best in the marijuana market, at the fraction of the cost of owning individual stocks like GW Pharmaceuticals at $119.
Back